Landscape Design
Enhance your yard with functional and aesthetically pleasing stone designs.
631-640-6641
Justas Lauzadis
Positive: Professionalism, Punctuality, Quality, Responsiveness, Value
Highly recommend this family owned, four generation long, company. They stick to their word and do as their name says, a "Top Craft" job. I've recommended to all friends and family. Even the neighbors wanted quotes from them because of their results! Don't hesitate to give them a call. You have nothing to lose, and everything to gain!
Benny V
Positive: Professionalism, Punctuality, Quality, Responsiveness, Value
There concrete work is incredible! Everything came out so smooth and even. The crew that did it were a bunch of great guys. Will definitely be using in the future!
Byron Franco
Positive: Professionalism, Punctuality, Quality, Responsiveness, Value
Very good company 5 star job done my patio and walkway and driveway i highly recommend top craft paving & masonry
Al V
Positive: Professionalism, Punctuality, Quality, Responsiveness, Value
This company was one of the best paving companies I ever used! They use great materials and great great customer service highly recommend. 😁
Michelle Hardy
Positive: Professionalism, Punctuality, Quality, Responsiveness, Value
Larry and he's crew was amazing very nice polite young man fare price work was done excellent no money was required until job was finished they done my driveway with asphalt and a paver apren with borders my walk and my patio I highly recommended TopCraft paving & masonry job well done guys
There are numerous reasons why you may be seeking a masonry contractor for your city. Perhaps you have a remodeling project on your old home or perhaps you are planning to begin construction of a new house. Whatever your requirements, it's always advisable to seek the services of a dependable masonry contractor.
The most popular type of Masonry Contractors are those who perform masonry construction within the city limits. The most popular form of this type of work is concrete construction. Generally, masonry contractors build exterior and interior concrete structures such as patios, driveways, sidewalks, retaining walls, fences, pool decks, and patios. They can also build homes, condominiums, and apartments. They are also capable of designing and constructing structures which use natural materials such as stone, brick, concrete and timber.
If you are wondering how a Masonry Contractor could provide such work for your house, the answer is simple- they employ brick, concrete and stone by hand, employing a number of labor-saving techniques. For instance, instead of hammering, sawing, and drilling manually, they make use of hydraulic machinery to help perform the task. It helps to call us for assistance when you need to have certain repairs done on your home or on your office building because we have the necessary expertise and tools to perform these types of repairs. Let us take a look at some of the major types of repairs that call us for assistance:
Masonry Contractors can also provide help when you need to have certain repairs on the exterior of your home including repair of brick or stone walls, repairing of concrete or wood pier foundations, and installation of gutter systems and retaining walls. In addition to helping out homeowners, masons can also help you with projects related to your home or office building such as constructing office cubicles, installing office chairs, partition walls, constructing hallways and foyers, among many others. If you are not quite sure about how to go about performing the repairs yourself, you can call us in for advice. We will be more than happy to assist you with whatever project you may have.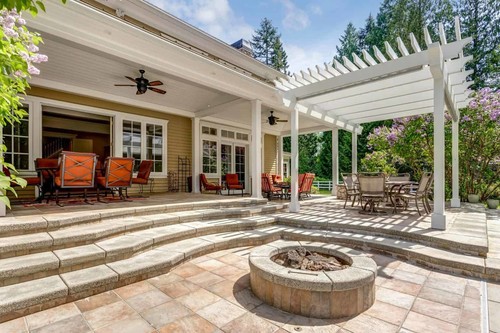 In addition to helping out homeowners and businesses, masonry experts are also important in creating walkways, patios, decks, porches, and other exterior structures. For example, if you want to have your own private outdoor pool but are having trouble constructing it, you may want to call a professional masonry contractor to assist in constructing it for you. This includes repair of retaining walls and stone edging. These types of projects often require experienced masonry contractors, so it is best to search for one near you.
Fence Repair. Do you want to have your fence repaired? Do you have children who play in the yard and keep on biting off portions of the fence without being told? Do you have animals that roam freely in and around your property without being properly contained? If yes, call us for assistance because masonry experts are the ones who can repair your fence and keep it intact.
Masonry repairs aren't just limited to residential purposes either. There are several other reasons why you should hire an expert. Take for example, if you have damaged retaining walls or bricks in your patio, a qualified Masonry Contractor can be your partner in making your patio safe for your family and guests. Restoring your damaged structure will not only add beauty to your landscape, but it will also add value to your home.
With a beautifully designed and masterfully installed patio, you'll be able to enjoy your backyard a whole lot more. A patio serves as the foundation of any outdoor living space. Set up a table and chairs, a grill, or outdoor couches on the structure and you and your loved ones will be able to enjoy countless hours outside. Professional masonry companies near you can design and install patios in a variety of shapes and sizes and they'll use the most durable materials to construct them. Pavers and natural stones are an ideal choice for a patio, as they are durable, functional, and aesthetically pleasing, and a reputable Suffolk County masonry contractor will be able to create a one-of-a-kind structure that will complement the style of your home and make your property a lot more usable.
Masonry Contractor Areas Served
Long Island Masonry Contractor